What enlightenment can the successful operation of this air compressor factory in 2019 bring us?
2019 is about to pass, and all enterprises and institutions are immersed in the joy before the new year. At this time, Wan Beardsley Compression Machinery (Shanghai) Co., Ltd., located in Jiading District, is still busy. This year, Wan Beardsley successfully completed the annual operating targets, which not only made a good start for the development of the coming year, but also laid a solid foundation for Wan Beardsley second five-year development plan.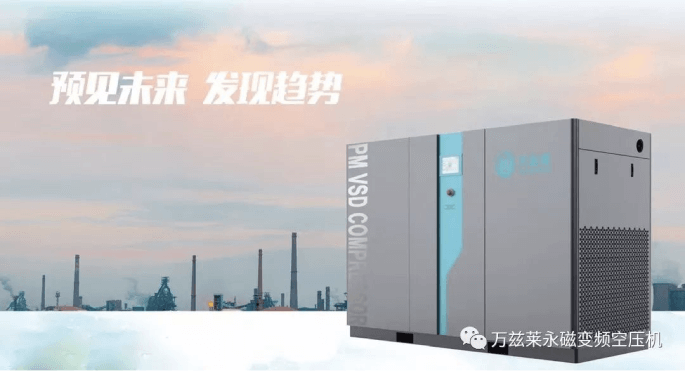 Looking back at the beginning of 2019, Wan Beardsley took technological research and development as a breakthrough, enriched the product system, perfected the product structure, and customized some economical and applicable models for users. Wan Beardsley also extended its business reach to the peripheral equipment of the air compressor industry, and developed a patented adsorption dryer, which has cultivated multiple economic growth points for the company.
At the end of 2018, Wan Beardsley newly established overseas company was established in the United States and has now opened up multiple sales channels. In this year's domestic air compressor market recession, foreign trade business brought by overseas companies has accounted for more than 20% of the company's total sales, providing a guarantee for the completion of this year's operating performance. In addition, Wan Beardsley policy of developing the inland market determined at the beginning of the year was also effectively implemented, which made up for the impact of the decline in sales in coastal areas on the company.
In addition to the market layout, Wan Beardsley also focused on team quality building this year and organized sales personnel and channel agents to conduct professional training. Through training, sales personnel and agents combine marketing practice with theoretical knowledge, and gradually master the methods of developing new customers and consulting marketing in an unfavorable market environment. The sales talents trained by Wan Beardsley are an important part of the company's sustainable development strategy. A learning-oriented company and a learning-oriented team will surely play a decisive role in the future competition.