The four major brands of Wan Beardsley will appear at the PTC exhibition, adding new members to the new energy-saving product family!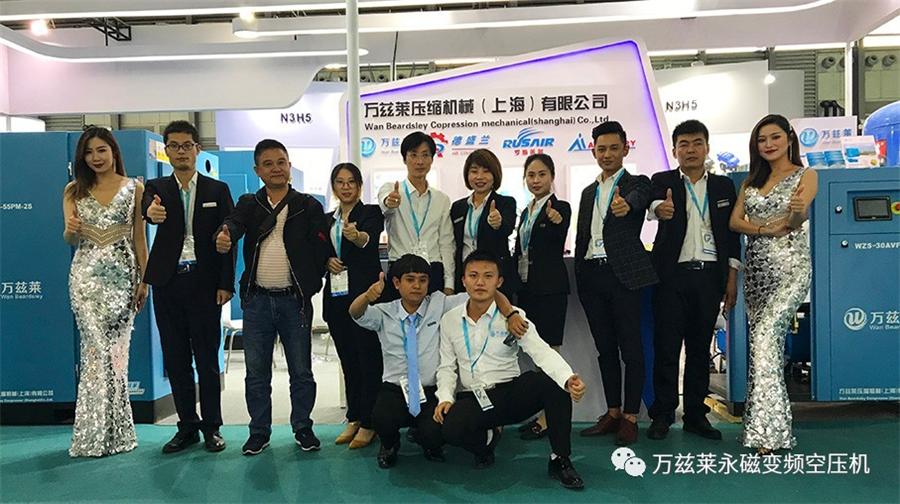 On the 26th, the PTC exhibition was coming to an end, and there was still an endless stream of merchants visiting the Shanghai New International Expo Center. In the four days of the exhibition, Wan Beardsley booth has received nearly three hundred professional visitors from home and abroad.
As a frequent visitor to PTC Exhibition, Wan Beardsley Compressor (Shanghai) Co., Ltd. not only meets more customers at the exhibition, but also recommends bright new products to customers at the exhibition every year.
This year, Wan Beardsley brought its brands such as Texas Land, Rosslare, and Ellot from the United States to the stage, and the new products are more eye-catching.
This newly launched horizontal two-stage compression permanent magnet inverter has a change from the traditional two-stage compressor head layout. The two pairs of rotors are perpendicular to the ground, which greatly improves the gear operation and transmission efficiency and the overall efficiency of the air compressor.
With the development of the laser cutting industry this year, the sales of its supporting air compressors for laser cutting have been considerable, and Wan Beardsley permanent magnet frequency conversion integrated machine for laser cutting has also become a sales leader, so this star model brings this time PTC exhibition, once again recommended to more users.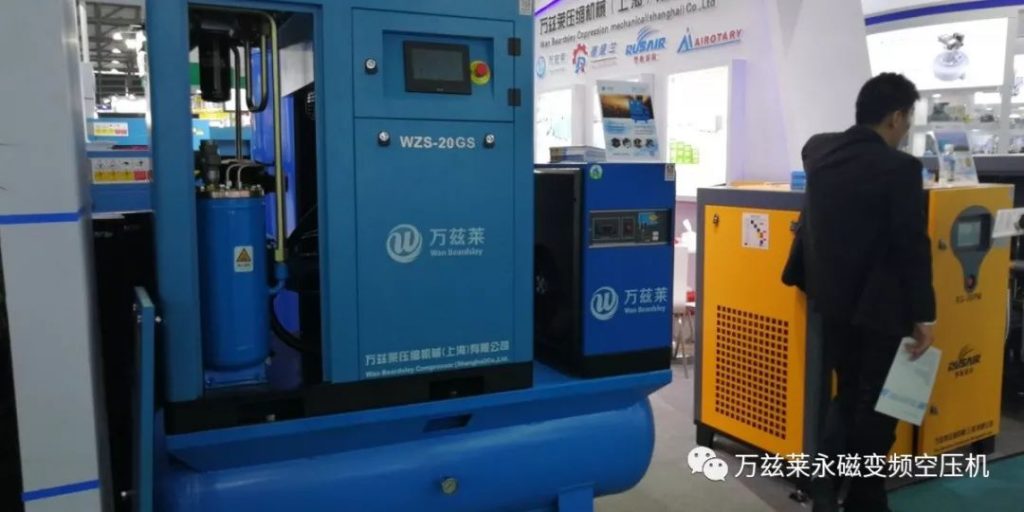 In addition, Wan Beardsley has also developed an oil-cooled permanent magnet frequency conversion ultra-quiet all-in-one machine according to the needs of customers in the niche market, truly thinking about what customers want, and presenting customers with the most intimate design.
Looking at the whole picture of Wan Beardsley N3 H4 platform, there are a dazzling array of large and small air compressor equipment. This is not only Wan Beardsley sincerity to the market and customers, but also showing Wan Beardsley vitality in production, R&D and marketing . Customer needs are ever-changing, and the market categories are complicated. In the coming year, what star products will Wan Beardsley have at PTC exhibition? We will wait and see!